Trusted site for V8 Bikes and Trikes, including Boss Hoss and Big Brute SuperCycles
The Boss Hoss bike, with its V8 engine is generally regarded as one of the heaviest motorcycles in production. It is nearly three times the weight of other sporting motorcycles and nearly four times the weight of the 341 lb 2007 Honda CBR600RR. With that added size come loads more power. The are also about three to four times more powerful than other bikes and are not likely to wheelie under hard acceleration. You'll get to see this acceleration in the videos below.
There has been significant improvement to the design and components of these bikes since their invention by Monte Warne in 1990 up until today. In the late 1990s a custom 4130 chromoly frame addressed many of the visual and mechanical balance issues. Heat shielding issues were solved and the large radiator was dressed up with chrome screens and frames. The radiator is generally regarded as the bike's biggest weakness.
Feel free to scroll down to discover the thrust behind this page – the Boss Hoss videos accompanied below. The Daytona Burnout Video is our favorite! The mechanics that go into Boss Hoss manufacturing has evolved on an evolutionary scale.
We are starting two new sections to this site, and we encourage you to discuss your thoughts and questions and answers and ideas regarding researching, purchasing, and renting in our Boss Hoss V8 Bikes Discussion Forum or posting or viewing additional pictures of Boss Hoss V8 Bikes in our Boss Hoss V8 Bikes Image Gallery.
Wild Bill's 2007 Daytona Boss Hoss Burnout: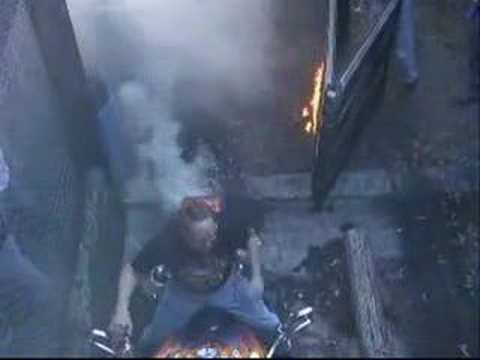 Boss Hoss Motorcycles Bike Week Daytona Beach 2007:
Boss Hoss Torque: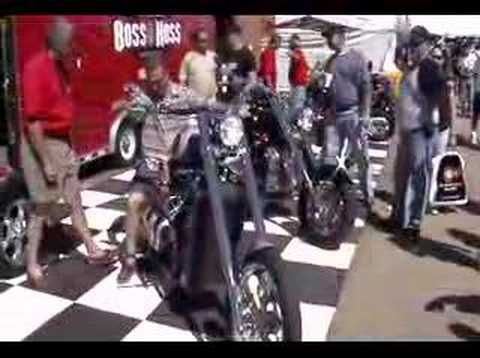 Tags: Boss Hoss, boss hoss bike, boss hoss motor, boss hoss motorcycle, boss hoss motorcycles, boss hoss video, boss hoss videos, hoss, hoss motorcycles, the boss hoss, V8 Bikes
Leave a Comment